Back to staff directory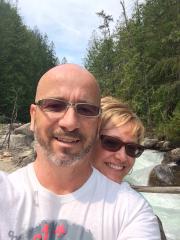 I have been teaching in the Horizon School Division for about 15 years. Most of my time teaching has been at the upper elementary level, mainly grades 4, 5 and 6, with some time teaching grades 8 and 9. My current position is now at Milk River Elementary School, where I am honoured to be principal!
When I am not at school, I love to spend time with my wife, just hanging out. One of my favorite things to do is to cook really yummy meals and having friends over to enjoy my creations! I also love to use my roadbike for long and scenic rides.